How we work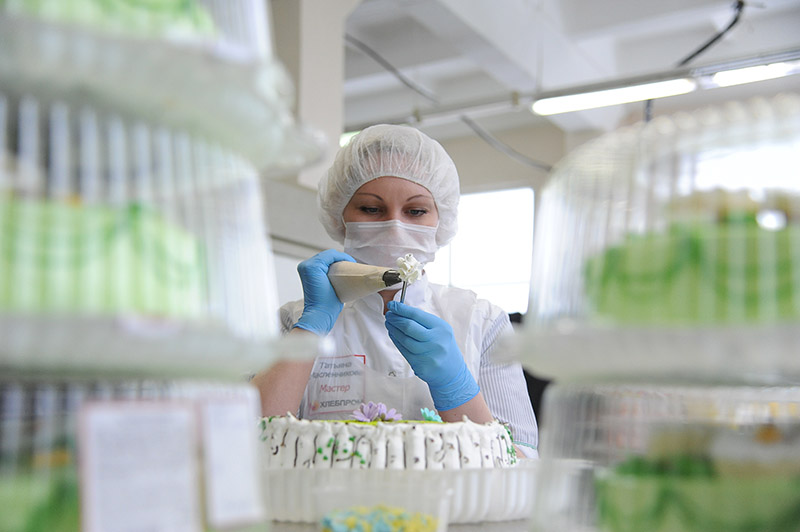 «Hlebprom» is a team of true professionals.
Throughout the history of the company we have always looked a step forward and became the best in the industry. Passion for innovation allows us to create delicious and quality products and bring joy to every family.
We employ not just colleagues but like-minded people
Работа в нашей компании-это возможность для вас:
чтобы открыть свои собственные способности

развиваться профессионально и личностно

чтобы построить успешную карьеру

работать в команде лучших специалистов

быть участником активного и интересного мероприятия
Marketing

The success of any brand is not based on the brightness of the packaging and the volume of the slogans but it is in a deep understanding of what its buyer needs. That is why the marketing team of «Hlebprom» is not just creative but it primarily collects and analyses a large amount of information that allows them to develop the right strategy. It is this strategy that will allow to keep and strengthen leadership of products of «Hlebprom» in the market.

Sales Department

These are the employees who like to take the most from work. To get the drive, adrenaline, live in the present, see through the business, every day to feel the result of their work is what the Sales Department breathes. In sales you manage relationships with customers and consumers resulting in a direct impact on business results.

Production

Production in «Hlebprom» is the management of the entire production cycle. It provides support to complex technical sites, implements interesting projects, daily influencing the results of the company's business. Employees of the production of «Hlebprom» are the most creative technicians who are able to realize even an incredible idea in real production because we are talking about the launch of new production lines and equipment at the plants of «Hlebprom».
«It is necessary to work for the future, and if you're working for the present then consider that you are already in the past» M. Litvak
«If you want to be happy»