Over the past several years Dr. Korner has been the leader in the Russian market in its category. This year «Zdorovoe Pitanie» product line has reached a new level: Dr. Korner has participated in the largest international exhibition ANUGA.
Anuga is the world's largest food and beverage trade fair, an important platform for the export business and the main meeting place for the entire industry. This year Anuga celebrated its 100th anniversary: it's a story of tastes changing, global food trends and innovative products.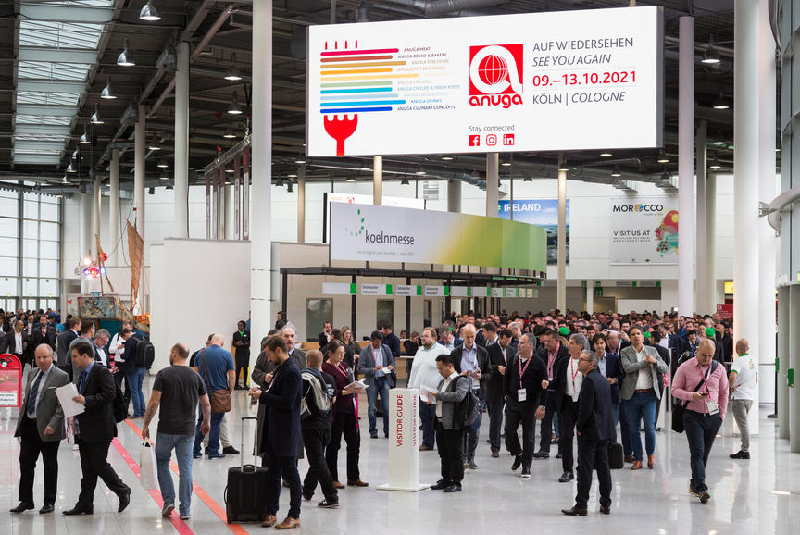 Anuga was held in Cologne from 5 — 9 October 2019 and once again demonstrated that this is a global event: more than 170,000 exhibition visitors from 201 countries and about 7,500 exhibitors from 106 countries. The share of foreign exhibitors was almost 90 percent, and the share of foreign visitors was 75 percent. The successful concept of the exhibition provided a good overview and thoughtful layout — 10 pavilions divided into thematic areas.
Anuga Fine Food is an exhibition of staple foods and delicacies. The largest of the Anuga exhibitions, which brings together a variety of offers from around the world. It was in this pavilion where our Dr.Korner brand was exhibited.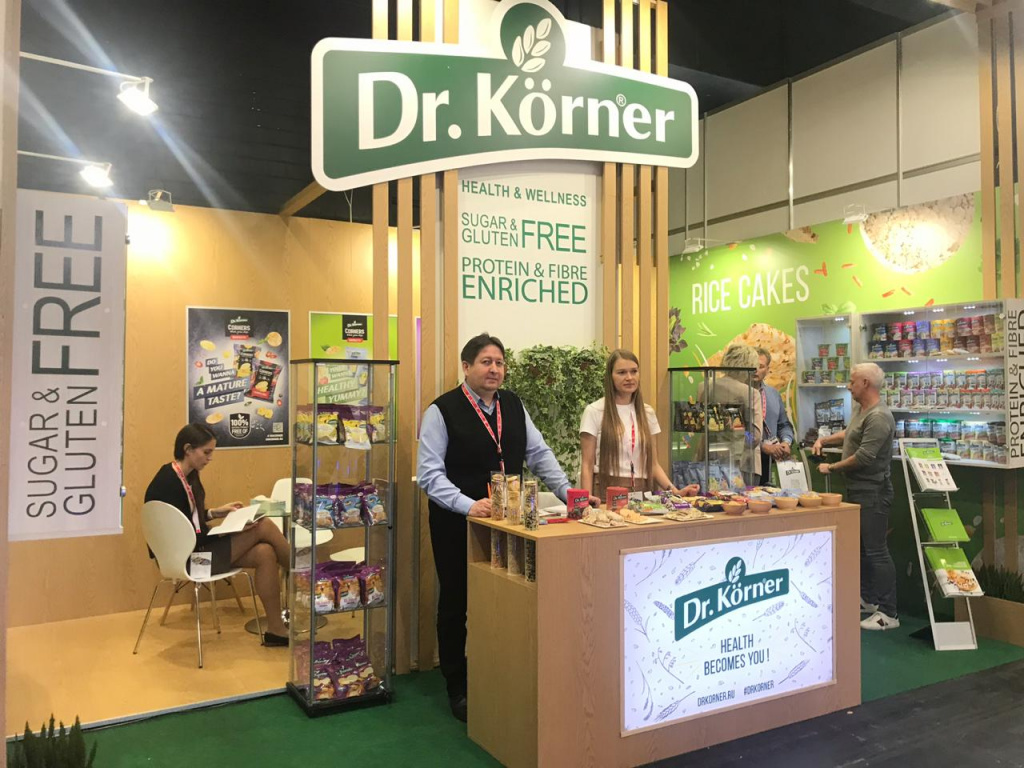 Other Anuga pavilions: Frozen Food, Organic, Meat, Chilled & Fresh Food, Dairy, Bread & Bakery, Beverage and Hot drinks, as well as the Culinary Concepts pavilion, which is most interesting to the HORECA segment.
For the first time in Cologne domestic manufacturers of products were also widely represented. At Russian stands 27 leading manufacturers from 20 regions of Russia showed their products: Agro-Alliance, Dmitrovsky Dairy Plant, Makfa, Medoviy Dom, Miratorg, Plodimport and others. Good quality and affordable price for Russian goods make them attractive for export.
Latest trends
Anuga plays an important role as a trending barometer for shoppers and acts as an inspiration for the global food business.
Plant-based alternatives for meat and fish were a central topic. At the exhibition there were burgers and sausages based on peas, legumes protein and rice in combination with ingredients such as beets, coconut oil and quinoa. Proteins are especially popular among athletes and people who want to keep fit and healthy. This trend caused a high interest in Dr.Korner protein chips as well.
The concept of «ready-to-eat» remains relevant for the past few years, when people are looking for quick, healthy snacks and semi-finished products. Manufacturers increase attention being given to preparing healthy, cooked meals using natural ingredients and thoughtful, convenient packaging. New products from Dr. Korner, such as whole-grain chips and baby corners, just fit this concept.
Much attention is now being paid to sugar-free products and sweeteners, Europeans are actively monitoring the amount of sugar they use per day from food. Another trend is bio and organic products. There was an entire Anuga Organic pavilion at the exhibition, where only manufacturers with Bio certificates could exhibit.
Working at our stand, we noted the continued increased demand for gluten-free products; many were interested in bread with a crossed wheat head for gluten-free restaurants, cafes and shops.
Expectations from the exhibition are justified; Dr.Korner products keep up to date and are interesting for a large number of countries for import.
Henrietta Recker, Mayor of Cologne, emphasized the success of Anuga: «100 years of Anuga mean 100 years of pleasure, 100 years of exhibitors, 100 years of innovation in a short 100 years of success.» We are proud that the Dr.Korner brand has entered its name in this success story!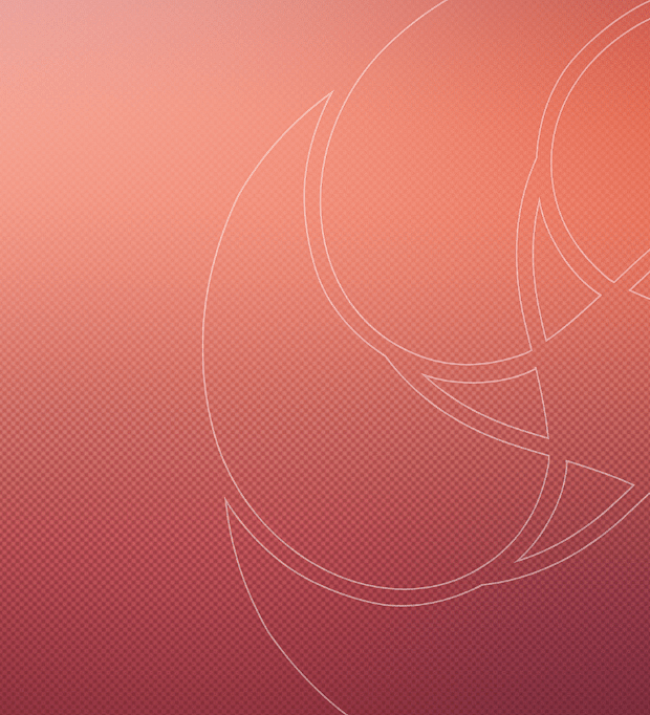 Next news
COVID-19 information
Read more