Mini rice cakes Jr. Korner for kids Dr. Körner has created a new brand especially for kids — Jr.Korner. There are few alternatives to sweets for children on the market, so we offer a new product — mini rice cakes for kids.
100% whole grain crispbreads include only natural ingredients. This product is for conscious mothers, who seek to preserve the health of their kids and estimate the safety of the product. Jr.Korner mini rice cakes have a simple and clear composition. We guarantee the highest quality of this product. The basis of mini rice cakes is brown rice.
The taste of mini rice cakes was chosen from the most favorite in the category of baby food and sweets. Apple mini rice cakes are without sugar but with natural apple juice. Banana mini rice cakes are created with apple juice and banana puree, also one of the most favourite children's tastes. The third taste is delicate caramel, one of the most popular dessert flavors. We also offer two products with natural chocolate and yogurt.
The popular combination of cereals and natural chocolate is a great alternative to chocolate bars and other sweets.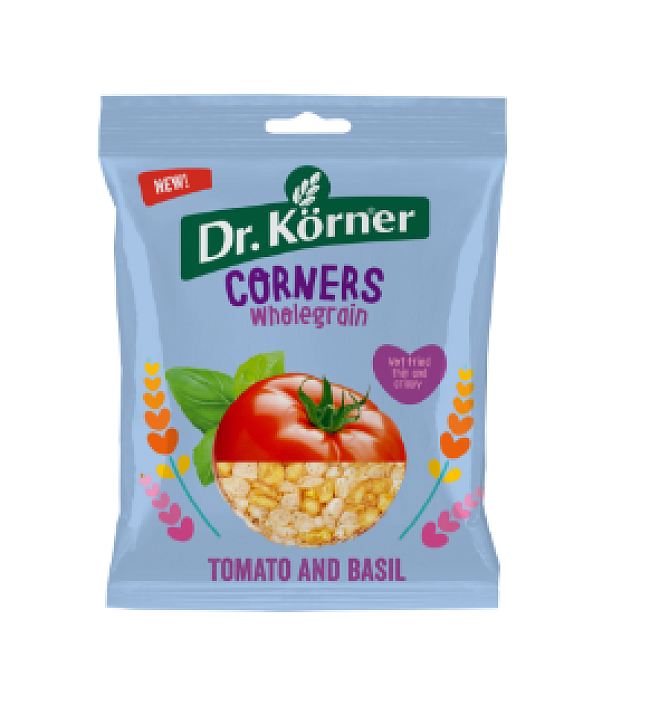 Next news
Dr.Körner wholegrain Corners
Read more